Hello Summer | Blogchatter A2Z Theme Reveal
Summer is here! Summers are like a little slice of heaven. The red-hot sun shines bright and it's time to celebrate the fun, food and warmth of the summer season. What is the first thing that comes to your mind when you say summer; undoubtedly, mangoes for the South Indian in me. We dread the heatwave, but summers are incredible. It is time to be happy, for fun and food. What do you do to channel the joys of summer? Are you trying to beat the heat, embrace the sunshine or be a mermaid? Then you are unquestionably in the mood for merriment. Read on about the vintage summers of yore in Hello Summer | Blogchatter A2Z Theme Reveal.
Indian Summer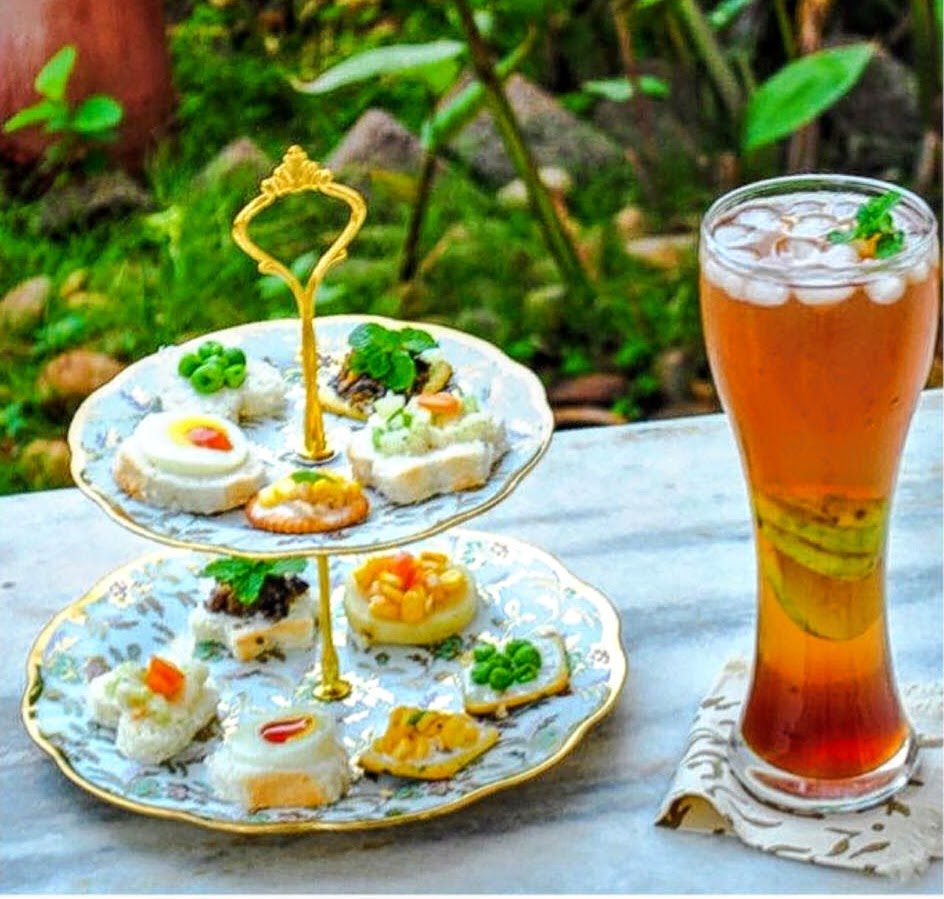 India has hot summers and soulful cuisine to beat the heat.  When the weather is scorching you want to drown in pitchers of chilled drinks. The mercury rises and it is essential to stay cool and hydrated so that you do not sap your energy. A cold drink with ice cubes tinkling brings down your temperature.
If you like to eat light in summer, delectable Indian cuisine will satiate your craving for light and scrumptious dishes. Feast on 
cucumber salads
 or canapes sipping iced tea, curd with rice, sweet lassi or spicy buttermilk. Add summer fruits of your choice to your curd for a refreshing meal.
Luscious Mangoes | Hello Summer | Blogchatter A2Z Theme Reveal
Mangoes and Summer are synonymous: that first bite into the luscious fruit with the dribble flowing is like ambrosia. The raw to ripe food can be transformed into the spicy Avakaya Pachadi and the ripe sweet, juicy, stringy mango is love at first bite. Kobbari Mammidikayi is neither sweet nor sour; it is delicious. Have you heard of Mango Puri? Mango rice and dal is my favourite. What is yours?
It is the season to shed your inhibitions and as many layers of clothing as you can; splashing in a cold bath or letting the cold shower rain down to cool your heated skin. The innocent, nostalgic beachside forays with friends after the exams. Does this resonate with your memories?
Summer Vacations
What are summers without the memorable vacations, planned at the end of winter, itself? The packed mall roads of hill stations- Shimla, Nainital, Manali, Ooty or Kodaikanal. I know many friends who have summer cottages in these places, and they come down to the plateau only when the rain Gods cool the earth. The trip to Bhutan was memorable and so were the picnics at the nearby beaches.
Lazy Summer & Board Games
Leave gadgets and technology aside for the time being. Remember those lazy afternoons playing ludo and snakes and ladders with your siblings and the fights over the carrom board Board games were the games we played and not on the play station. Chinese Checkers was addictive. Chess was for the nerdy, then came Scrabble, Pictionary, Taboo, Sequence, and Jenga. Physical games are Badminton, Table Tennis, Tennis or Swimming.
Hello Summer | Blogchatter A2Z Theme Reveal
Late night walks would culminate at the ice-cream parlour where you stand in queue for a seat. Running to the perpetual ice cream cart vendor who pulled out your favourite flavour and handed it over with a grin. Mom would make popsicles at home by grating ice and pouring a flavour on it.
Can Gen Z, envision a life without dedicated bedrooms, TVs, Mobiles and air conditioners? Summer nights on the terrace or veranda, lying on a cot, passed with gazing at the stars and wishing on a shooting star. The cool breeze lulled you to sleep or you just douse the blanket in the water and stay cool under it.
Hip Hip Hippier
It was fun to flaunt the oversized glares and outrageous hats or look out coquettishly from under a parasol. The Hippy fashion of bellbottoms, broad belts, scarfs, headbands and beads, platform shoes, glam and glitter is synonymous with the Disco Dances.
Fascinating India has myriad summer coolers, with different versions in every region. The body craves gallons of cold drinks; chuck the soda pops. Stir and shake up some traditional Indian thirst quencher.
Thanda Thanda Cool Cool
Coconut water is high on the list followed by homemade Aam Panna, Jal jeera or homemade Shikanji(Lemonade), masala buttermilk or the sugary lassi topped with a dollop of decadent malai. How can you forget the king of mangoes? Mango Mojito, juice and shakes are guzzled at any time. The ubiquitous sugarcane juice is an underrated drink that is good for summer and weight loss. Banta Soda in Delhi or Nimmakaya Soda in Andhra helps you beat the heat in the scorching summer. There is Ice apple (Munjal), kokum sherbet, Thandai, Jigarthanda from various states
What do you do to channel the joys of summer? Good People, Good Food = Good time?
I'am participating in #BlogchatterA2Z and are you? You can register here- Blogchatter